How Much Exercise is Necessary for Your Heart?
It's pretty well known, at this point, how essential exercising is for your heart and overall health. But, how much is enough, and what's the impact?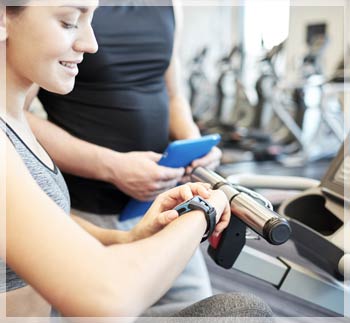 A recent study from Detroit's Henry Ford Health System and Johns Hopkins in Baltimore found that exercising effectively now has multiple long-term benefits. Particularly, it can decrease your heart disease risks and increase your chances of survival from a heart attack.
Researchers examined data from 2,061 adults in their 60s, less than half of female, who first went through exercise stress tests and, then, much later, experienced a heart attack. In the six years between the test and the heart attack, those who made exercise a regular part of their weekly routine were better off one month, three months, and even a year after.
Supporting this, data from the Cleveland Clinic indicated that those who exercise have a 50-percent less chance of developing heart disease. Even for those who started exercising after undergoing surgery saw a 30- to 50-percent reduction in heart disease compared to individuals who continued a sedentary lifestyle.
But, what, exactly is enough exercise? Most individuals are told to make time for three 30-minute sessions during the week, ideally done at a gym or at your own pace. Yet, researchers behind these studies found that 75 minutes of vigorous activity or 150 minutes of moderate activity per week are needed to reduce heart disease risks and improve recovery after a heart attack.
So, whether you're looking to incorporate more strenuous activities into your routine or you're looking to get started on something moderate, North Haven Health & Racquet is the place to begin. Our facility features an extensive array of gym equipment, a large and varied schedule of classes, a track, and courts for basketball, tennis, and racquetball. Stop by our location today or call us to learn more.