Basketball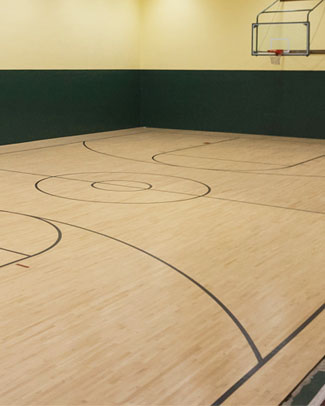 Kick off your high-intensity workout on the court. Did you know that basketball offers moderate to intense activity that helps tone muscles and burn calories? At our court, you can have fun while meeting your fitness goals.
Upon walking into our facility, you'll notice our truly fantastic indoor basketball court, not far from the tennis and racquetball courts and jogging track.
Don't search around for teammates and a place to play. Through a membership with North Haven Health & Racquet Club, just come prepared with any necessary balls and shoes, and then get ready for a game. Start one up with other members, or join our basketball league for a more competitive atmosphere.